2600+ stores in over 50 countries offer professional services in the field of shipping, micrologistics, marketing, graphic design and printing. You can already find your trusted partner in Bulgaria!
Design
We provide graphic design, printing services and production of advertising materials
Packing
MBE is a world expert in the safe and secure packaging of your shipments
Delivery
Send your shipments quickly and easily with us in Bulgaria and anywhere in the world
Mailboxes
Mailbox rental, prestigious office address registration, virtual office
---
Florist services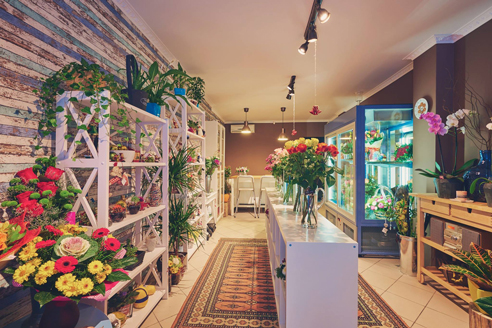 If you have trusted MBE Bulgaria to delight your relatives or business partners with an original gift made by us, do not hesitate to complete your gift with a stylish flower arrangement. Thanks to our special partnership with Bloom Room flower boutiques, you can count on us to take care of everything.
You can order flowers or other gifts such as scented candles and exquisite decorations from the online store of Bloom Room, and we will make sure to assemble what you ordered from them and from us to be delivered altogether directly to your address or at the local MBE center .

Corporate services
When you want to show style and class to your business partners, trust us and our partnership with Bloom Room flower boutiques. We will take care to present you and your company in a good light by providing a personalized card with wishes on your behalf and we will arrange delivery to the office or personal address of the recipient.
Another service we can offer for your office is a monthly subscription for fresh flowers for the reception, which will welcome customers and create good mood and beauty in the work environment. The Bloom Room team will prepare different arrangements each week according to the agreed budget, and we will take care of the delivery.
If you have trusted us to make decorations and invitations for your event, let us make it easy for you by offering you flower arrangements for your cocktail, dinner or personal celebration such as a birthday or wedding.