Registered office address
Registered office address
2600+ stores in over 50 countries offer professional services in the field of shipping, micrologistics, marketing, graphic design and printing. You can already find your trusted partner in Bulgaria!
Design
We provide graphic design, printing services and production of advertising materials
Packing
MBE is a world expert in the safe and secure packaging of your shipments
Delivery
Send your shipments quickly and easily with us in Bulgaria and anywhere in the world
Mailboxes
Mailbox rental, prestigious office address registration, virtual office
---
Registered office address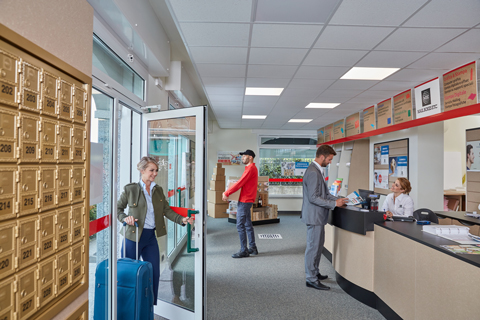 MBE facilitates the establishment of address registration in Bulgaria. This is often the best solution for a small and freelance business, when you need someone to be there, to receive and sign for your important documents and parcels, when you cannot be physically present.
MBE Address also provides the option to physically register a company at our address, ensuring security when receiving important correspondence. Choose which location among our MBE centers you like the most and register your company at a convenient address in the city center or in a popular business area.
Our staff is available at the MBE center, making sure to accept all shipments sent to you. Your mail is also stored in a private box, which guarantees confidentiality.

We can forward your mail to your home or anywhere in the world. You do not need to take the time to come to the place in person. We offer various service packages to make the process easier for you. We will send you a notification of received mail by email, phone or SMS. Choose the right mailbox for your needs.
In addition to registering your company at our address, we can offer you an outsourced virtual office. You can learn more about this service here.
Your Virtual Office solution can be set up within 24 hours - without the cost of a traditional office, but with all the benefits!