2800+ stores in 52 countries offer professional services in the field of shipping, micrologistics, marketing, graphic design and printing. Now you can find your trusted partner also in Bulgaria!
Design
We provide graphic design, printing services and production of advertising materials
Packing
MBE is a world expert in the safe and secure packaging of your shipments
Delivery
Send your shipments quickly and easily with us in Bulgaria and anywhere in the world
Mailboxes
Mailbox rental, prestigious office address registration, virtual office
---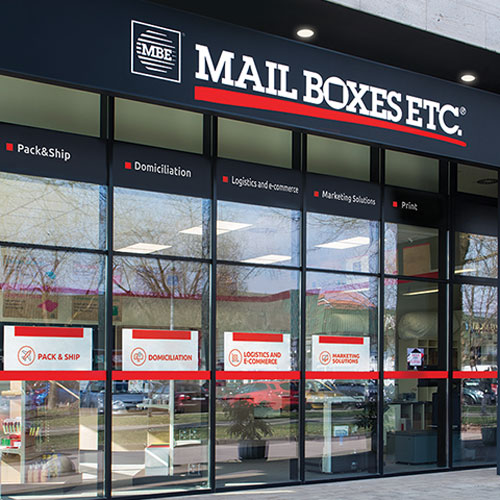 Who we are
MBE Bulgaria is part of the international franchise network of Mail Boxes Etc. around the world. Following the vision for the development of the company, we strive to create and develop a network of MBE centers throughout Bulgaria.
Mail Boxes Etc. provides courier services, printing and marketing solutions for small and medium enterprises and the private customer through a network of independently owned and franchised locations. MBE's service centers facilitate the activities of entrepreneurs, people and businesses through an easy-to-access distribution network and personalized services and products provided with a unique level of customer service.
---
#PeoplePossible
Our slogan #PeoplePossible embodies our values and business priorities.
At MBE, we help our clients achieve their business goals together. In today's fast-paced world, being connected to others has never been more important. Using a combination of innovation, technology, empathy and friendly attitude, we offer a range of outsourcing solutions for businesses and individuals. With more than 2,800 global service centers in 52 countries, the strength of our network makes this possible, along with our exceptional people.

We make things possible. We are #PeoplePossible.