3150+ stores in 52 countries offer professional services in the field of shipping, micrologistics, marketing, graphic design and printing. Now you can find your trusted partner also in Bulgaria!
Design
We provide graphic design, printing services and production of advertising materials
Packing
MBE is a world expert in the safe and secure packaging of your shipments
Delivery
Send your shipments quickly and easily with us in Bulgaria and anywhere in the world
Mailboxes
Mailbox rental, prestigious office address registration, virtual office
---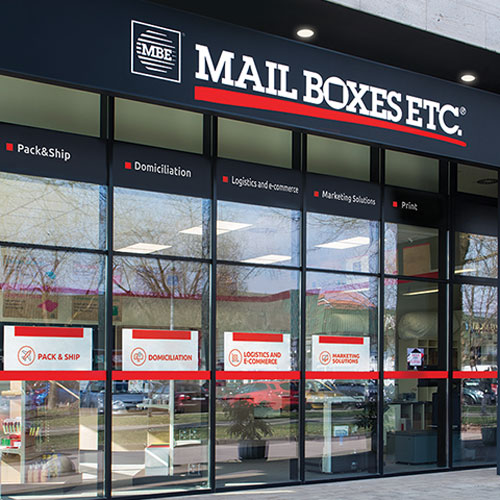 Who we are
MBE Bulgaria is part of the internationally developed network of Mail Boxes Etc. – a leading global company in the field of logistics and marketing solutions for the needs of small and medium-sized businesses, with over 2,800 centers in 52 countries around the world. The company provides professional services for storage, packaging and delivery of shipments, including valuable or fragile items, as well as marketing solutions, design and printing.
That's how MBE Bulgaria saves the time and resources of their customers and helps them focus on the development of their business.
The other services in the portfolio of MBE Bulgaria are MBE mailboxes – both for legal entities and individuals; services for students; Specialized solutions for e-commerce management and customer service.
MВE Bulgaria works both with its own MBE centers on the territory of the country and with franchise offices.
---
#PeoplePossible
Our slogan #PeoplePossible reflects the way we do our job – with a primary focus on our clients' goals.
Developing a successful business in today's dynamic world is a challenge and at
MВE we understand this very well. One of the most important conditions is to be constantly connected – with customers, with suppliers, with all partners, in order to react quickly and adequately to the changing environment and requirements. MВE makes this possible thanks to the combination of innovation, technology and personal care of our customers.
We offer a range of outsourcing solutions for businesses and individuals, building on the strength of our network of over 3,150 global service centers in 52 countries and the experience of all our employees involved in them.
We make things possible. We're #PeoplePossible.