Digital and offset printing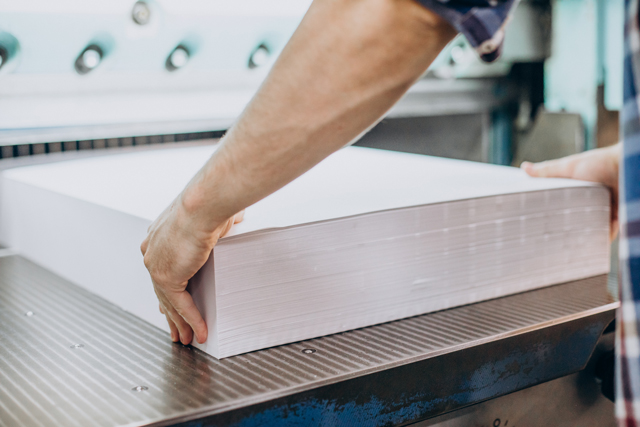 Nowadays, every consumer faces a variety of products from the same segment, and most often the design and production of packaging and advertising materials are crucial for his final choice. The good appearance of a product distinguishes it from the rest and is largely indicative of its quality. If you are developing your own business and you are good in sales, but do not have design skills and your own printing resources, you can trust the professional services of MBE. We have an experienced team of graphic designers and print specialists who will bring your ideas to life. We use innovative techniques, machines and tools to create attractive promotional materials to impress your customers. We work with short deadlines and you can receive the finished products delivered to your office or pick them up from the nearest MBE center.
Digital printing - a unifying term for many printing technologies, common among which is the direct transfer of the image from a computer file to a physical medium – paper or other printed material. This is the best technique when you want to prioritize the quality and print in a smaller print run. Most often it is used for printing posters, flyers, business cards, menus.
Offset printing - this is a printing method in which the image is created on one surface and transferred to another. If you have large runs or more complex jobs and profitability goals, the offset printing service is often the best choice. It is commonly used for catalogues, brochures, magazines, folders, letterhead and stationery.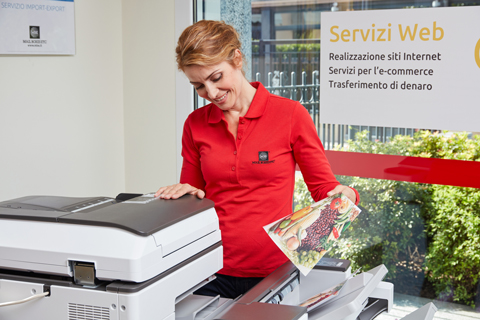 We have our own digital printing machines so that we can offer you fast and high-quality service. For more non-standard orders that we cannot execute with our machines, we turn to our trusted partners, thanks to whom we can offer to our clients a competitive price. This saves them time and resources to contact different printing houses, looking for the best technology and price for the production of their advertising materials.
Some of the products we can make for you are:
Business cards, company letterheads, envelopes, folders, notebooks and pads, company stamps
Brochures and catalogues, direct mail materials, calendars
Cards and badges, flyers, posters, stickers and labels
Invitations and cards, wedding invitations
Menus
Banners, advertising signs and panels, billboards, flags
Interior decoration – framed posters, wallpaper, decorative panels, floor graphics
Branding of shop windows and cars
Souvenir advertising – writing instruments, textiles, electronics
Design and printing of product packaging
If you need any other type of advertising materials or design and printing services, please send us your specific inquiry and we will try to find the best solution for it.