3150+ stores in 52 countries offer professional services in the field of shipping, micrologistics, marketing, graphic design and printing. Now you can find your trusted partner also in Bulgaria!
Design
We provide graphic design, printing services and production of advertising materials
Packing
MBE is a world expert in the safe and secure packaging of your shipments
Delivery
Send your shipments quickly and easily with us in Bulgaria and anywhere in the world
Mailboxes
Mailbox rental, prestigious office address registration, virtual office
---
MBE worldwide
You can find over 3 150 centers of Mail Boxes Etc. worldwide. The MBE network offers value-added services to its customers, which allow them to work more efficiently.
Mail Boxes Etc. provides courier services, printing and marketing solutions for small and medium enterprises and the private customer through a network of independently owned and franchised locations. MBE's service centers facilitate the activities of entrepreneurs, people and businesses through an easy-to-access distribution network and personalized services and products provided with a unique level of customer service.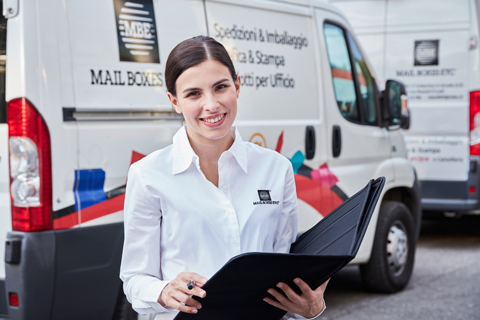 The story
MBE has kept growing since its inception. MBE people in more than 2,600 locations in more than 52 countries use our business concept to address the needs of local businesses and consumers in the communities in which they live.
Founded in San Diego, California in 1980, Mail Boxes Etc. was transferred to Italy in 1993 by Graziano Fiorelli as the master licensee for the MBE brand. Since the opening of the pilot center in 1993, the Italian MBE network has grown to over 500 centers. MBE Italy subsequently acquired MBE license rights for Spain, Germany and Austria.
1993-2000
MBE Italy expanded to 300 MBE Centers and presence in 80% of Italian provinces thereby becoming the largest and most successful international MBE Master Licensee.
2000-2005
Master Licensees for Spain, Germany and Austria added to the portfolio. Network expansion increased to over 600 MBE Centers in the four European countries.
2005-2010
MBE Worldwide's acquistion of the MBE franchise system compliments ongoing expansion of network to ca. 1,370 MBE Centers in over 30 countries. Aggregated network turnover exceeds € 330 Million.
2010-2015
MBE Italy celebrates 20 year anniversary. MBE product and services portfolio expands via e-commerce sales of shipping, graphic and print, printer accessories (cartridges/toner under the brand name "MBEPrint"), photographic and office products.
2016
Mail Boxes Etc. grows to more than 1,500 locations on four continents. Aggregated network revenues top € 400 million.
2017
An year of acquisitions for Mail Boxes Etc. around the world: two US companies, PostNet International Franchise and AlphaGraphics Inc. are now part of the group, MBE's network nowadays has over 2,500 Service Centers (of which about 500 in the US and 2,000 in others 40 countries).