2600+ stores in over 50 countries offer professional services in the field of shipping, micrologistics, marketing, graphic design and printing. You can already find your trusted partner in Bulgaria!
Design
We provide graphic design, printing services and production of advertising materials
Packing
MBE is a world expert in the safe and secure packaging of your shipments
Delivery
Send your shipments quickly and easily with us in Bulgaria and anywhere in the world
Mailboxes
Mailbox rental, prestigious office address registration, virtual office
---
Telemarketing services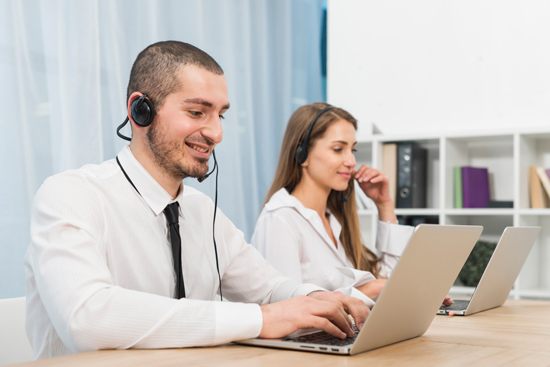 Through our national partner Call Cell, Mail Boxes Etc. provides professional telemarketing services. This means that you can focus on the core business of your business and leave the increase in sales to us.
Our experienced team of traders will take care of communication with potential customers. We make calls to present your products or services to appropriate target audiences or we make calls for direct sales over the phone.

Outgoing calls to present products and services to target groups of users or business customers; contact for feedback and lead generation
Building a database
Direct sales - making calls for direct sales and order registration
Organizing business meetings - product / service presentation
Telephone interviews for marketing research purposes
Conducting telephone interviews in order to measure customer satisfaction when a service is received and / or a purchase is made
Preparation of guest lists for events - according to a database; sending invitations, phone calls, confirmation of attendance