3150+ stores in 52 countries offer professional services in the field of shipping, micrologistics, marketing, graphic design and printing. Now you can find your trusted partner also in Bulgaria!
Design
We provide graphic design, printing services and production of advertising materials
Packing
MBE is a world expert in the safe and secure packaging of your shipments
Delivery
Send your shipments quickly and easily with us in Bulgaria and anywhere in the world
Mailboxes
Mailbox rental, prestigious office address registration, virtual office
---
About MBE Bulgaria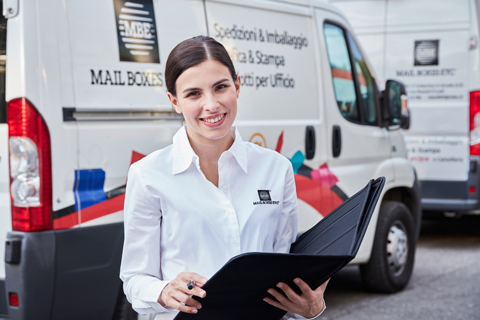 MBE Bulgaria is part of the international franchise network of Mail Boxes Etc. around the world. Following the vision for the development of the company, we strive to create and develop a network of MBE centers throughout Bulgaria.
Mail Boxes Etc. provides courier services, printing and marketing solutions
for small and medium enterprises and retail consumers through a network of independently owned and franchised locations. MBE's service centers facilitate the activities of entrepreneurs, people and businesses through an easy-to-access distribution network and personalized services and products provided with a unique level of customer service.
Mission and values of MBE
The essence of our business is always a reflection of the specific needs of our customers.
MBE supports its clients and helps them turn their daily obstacles into achieved goals.
CUSTOMER CENTRICITY
At MBE, we work in the best way to satisfy our customers. We listen to their concerns, answer their questions and offer personalized solutions.
EMPATHY
We put ourselves in the place of customers to understand their needs and expectations and to offer them solutions with respect and attention.
KNOW-HOW
MBE know-how: we know when and where to apply our skills and knowledge to guarantee our customers the highest level of service.
PROACTIVITY
At MBE, we always work to provide solutions to the needs and problems of our clients before they arise. We work tirelessly every day to offer new solutions and ideas.
INNOVATION
We are innovative and always looking for new solutions. We support our customers by creating new processes, methods and ideas, helping them become more efficient and productive every day.