Website design and creation
Website design and creation
Website design and creation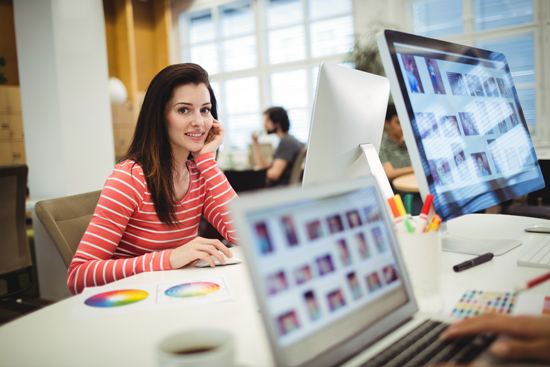 Why choose our specialists for the design of your website? Whether you have an existing site that you want to update or you are just starting a new business and you need to create a new site, trust our team of conceptual and experienced professionals.
We can offer two types of websites - based on Wordpress theme and those that we can build specifically according to your individual preferences.
The advantages of sites based on Wordpress are that they are light and fast, easy to use and well ranked in Google search. Another advantage of Wordpress is that a site can be built in a short time if the client is in a hurry and based on a platform, which is constantly developing and is well maintained.
On the other hand, when our IT specialist individually programs your website, you have unlimited imagination about how you want it to look. Unfortunately, this method is much slower, requires more dedication on your behalf, and costs more based on man-hours spent in coding. Contact us and we will guide you which option is most suitable for your business!
Other services
In addition to the development of the website, we can offer other services that may be of interest to you and thus close the cycle of activities related to the website.
In case you want to make an online store, please look here
We can offer SEO (Search Engine Optimization) setup so that your site ranks high in search engines and is easily found.
Professional photo shoot - every website needs good professional shots of your business, we can take care of that
site support subscription
Domain and hosting plan provided by us, according to the needs of the site