Apparel and textile printing
Apparel and textile printing
Apparel and textile printing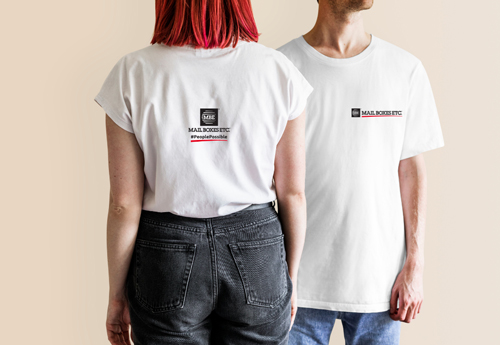 Professional printing of textiles and clothing
Our large portfolio of services also includes printing on textiles. The production of branded fabric materials is specific and requires professional preparation and selection of the right printing technique. MBE works with a variety of trusted partners in the industry, thanks to whom we can offer you:
Branded uniforms
Printing on textile materials for your hotel business
Making a whole line of designer textile products
Textile promotional materials, such as T-shirts, hats and others
Professional embroidery
A gift for a friend
The best gift is always a personal one. It will show your loved ones that you have come up with something special for them. Cheer up your friends, team members or guests at your party with an original surprise - at MBE you can order stamped T-shirts or other textile products with a caption, illustration or photo.