Graphic design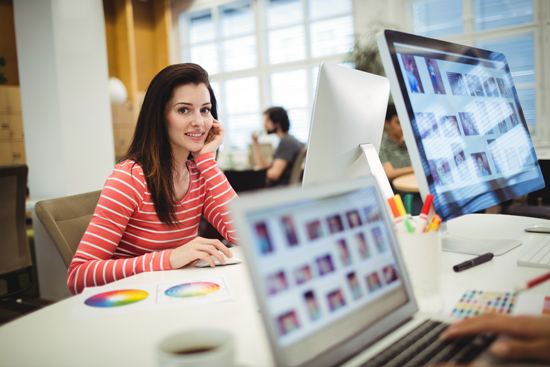 Provided by qualified experts, but still affordable, MBE's graphic design service gives you the creativity you need for each of your projects.
We will provide you with a professional designer to turn your original ideas into a fully realized design. Or help you by making final edits to prepare your projects for full-scale production.
Make an appointment for a design consultation to get started. Call us today and let us know what your latest project involves. Need to redesign your logo or corporate identity? Are you planning new company brochures or a flyer campaign and want to be sure that your materials will present you in a good light? Meet with one of our experts first and let us know all the details before we move on to the press.
Rely on creative talent when you need it most. Have someone else review the work you have done so far. Are you almost done with your design? Or do you have a concept without a structure that needs work? Wherever you are in the process, we will provide the level of support you are looking for.
Prepress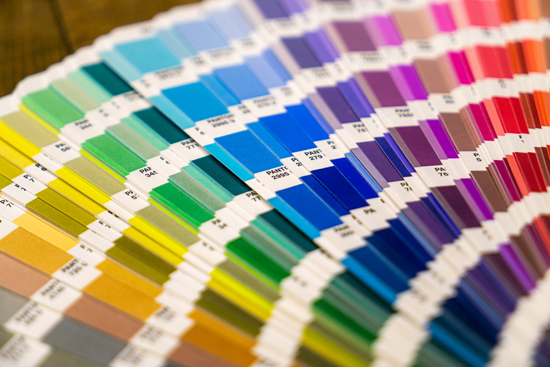 If you have ordered print materials at least once, you must have heard the term "prepress". This is a process that takes place before the files are released for printing and after the graphic designer has developed the project for your business card, leaflet, catalogue ... Maybe you think you are ready and what you see on the computer screen is the final outcome, but printing machines do not "see" the printing project as we do. For them it is necessary to process the file additionally according to strictly defined technical requirements and this processing is called prepress.
Prepress activities:
image verification - correct format, resolution and size
colors - is the correct color scale set?
fonts - are they processed in a way (in curves) that will not allow them to be replaced by unrecognizable characters when printed, or are they included in the file
the layout of the pages - in relation to folds and assembly
composition - are all the elements arranged correctly in relation to the work area so that they are not cut during printing